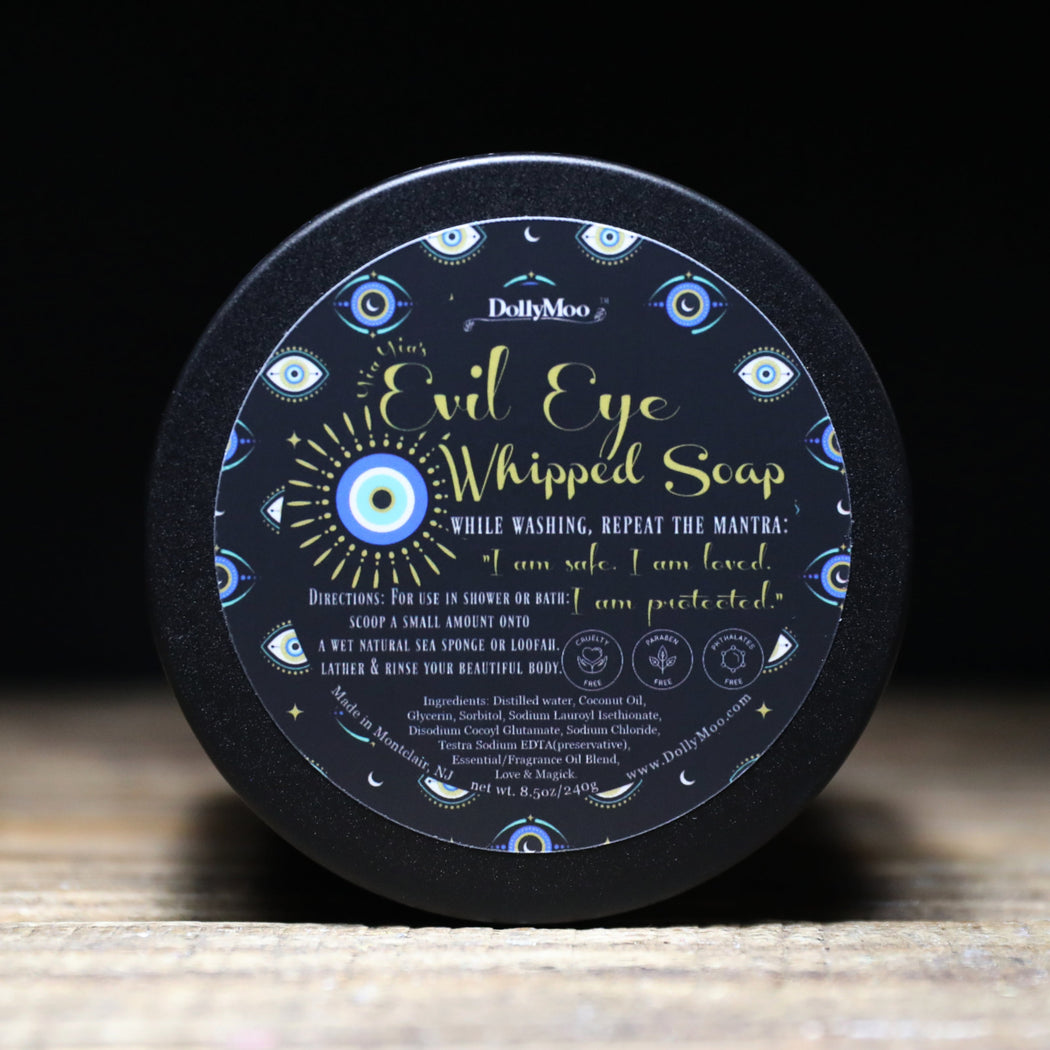 Evil Eye Whipped Soap
You Need To Login First To Check Price
Our YiaYia's Evil Eye Whipped Soap enchants you with scents of sweet vanilla, orange blossom, and deeply protective cedarwood.

The rich, velvety combination of coconut oil, blended with our cherished Evil Eye oil adorns your body with divine protection while providing moisture and nourishment. Our signature whipped soap creates a unique shower experience with a luxurious lather, leaving you clean and moisturized.

Evil Eye has been used by the DollyMoo ancestors for centuries as protection from negative energies and for cleansing of spirit, heart, and home. Through the wisdom of our beloved YiaYia, we offer you our lineage's magick with our sacred Evil Eye Whipped Soap.
Hand-Mixed Ingredients: Distilled Water, Coconut Oil, Gylcerin, Sorbitol, Sodium Lauryol Isethionate, Disodium Cocoyl Glumtamate, Sodium Chloride, Testra Sodium EDTA (preservative), Essential/Fragrance Oil Blend, Pink Himalayan Salt, Love & Magick.
8oz
Paraben Free/Phthalate Free/Vegan