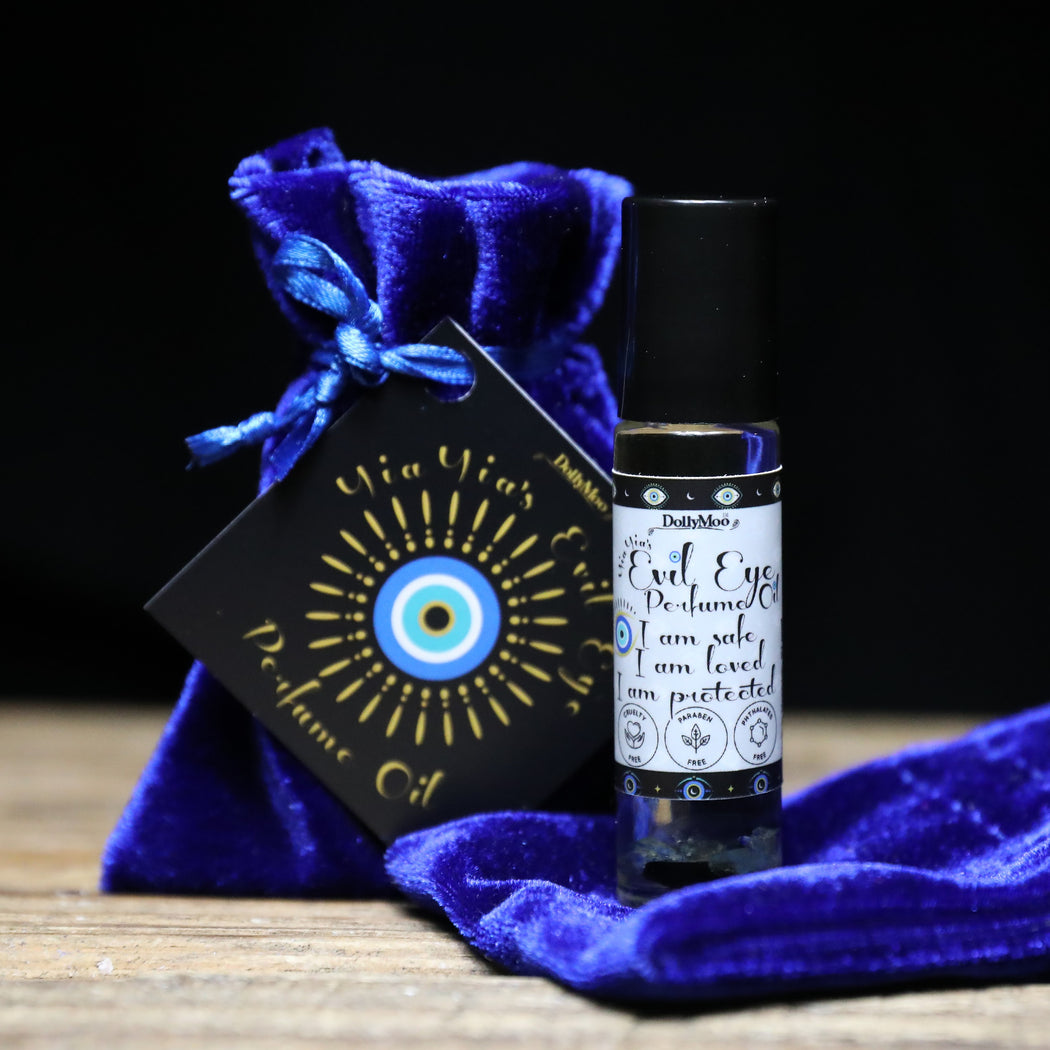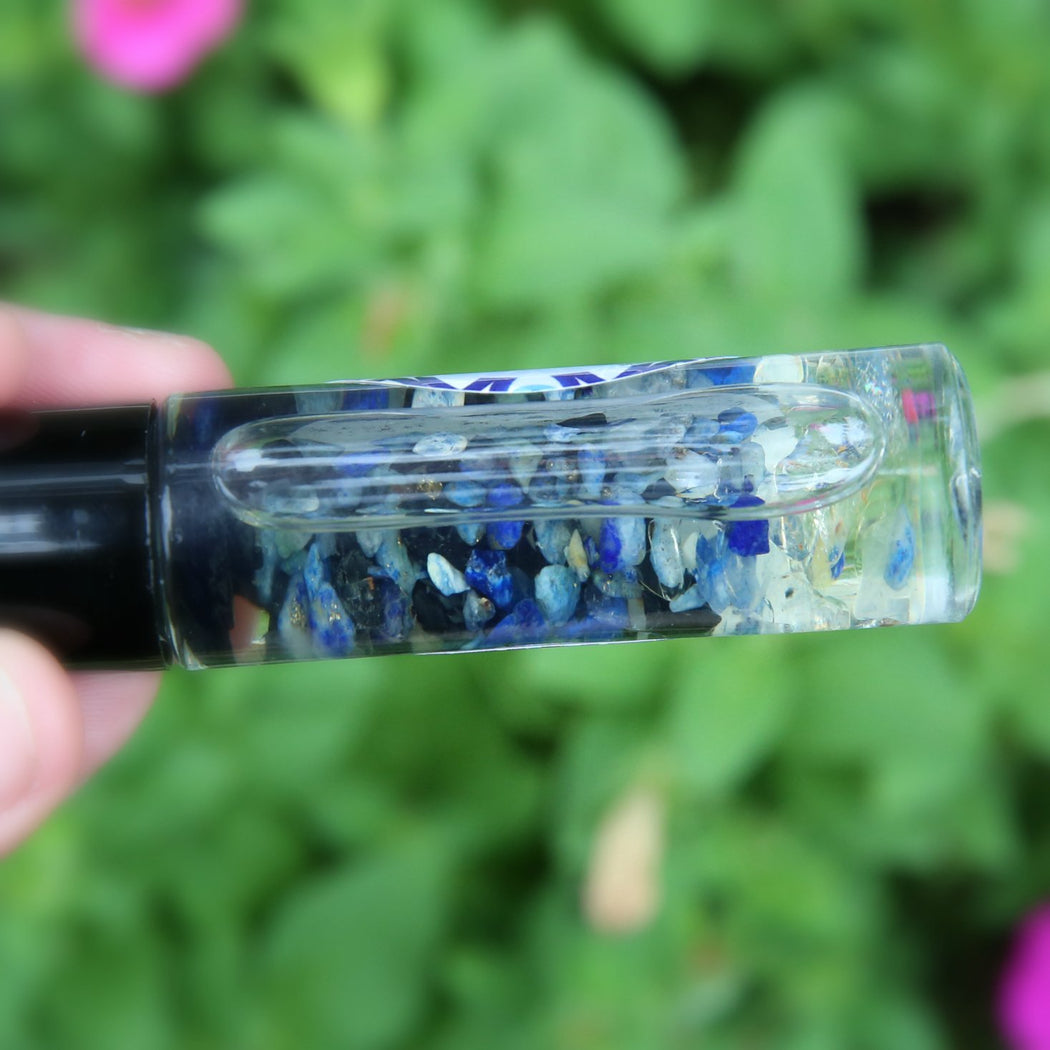 Evil Eye Perfume Oil
You Need To Login First To Check Price
Use as daily energetic protection, and/or during ritual, ceremony, or as an alternative to smudging. Our YiaYia's Evil Eye Perfume Oil cloaks you with scents of sweet vanilla, orange blossom and deeply protective & powerful cedarwood.
Each stroke adorns your body with divine protection. This special oil is infused
with black tourmaline for strong protection from negative energies, lapis lazuli to connect you to the strength and wisdom of the ancients, as well as the understanding of the stars as you walk your path, and finally, clear quartz to amplify
the oil's magick and hold space for the other stones & your heart. 

Evil Eye has been used by the DollyMoo ancestors for centuries as protection from negative energies and for cleansing of spirit, heart and home. Through the wisdom of our beloved YiaYia we offer you our lineage's magick with our sacred Evil Eye
Perfume Oil. 
Comes with special incantation card. 
10ml
Paraben Free/Phthalate Free/Vegan